Printing: UV Printing
Now full-coloured printing on the cassette body is available. Direct UV-printing is used to achieve this, when applied paint is polymerized by ultraviolet light.
FAQ
Images resolution: 300dpi or (better) more
File formats: pdf, eps, tiff
Color scheme: CMYK
Fonts should be embedded — rasterized or outlined
Bleed area should be 1-2 mm for each side
Trim and folding marks must be vector lines placed in separate layer. In case you don't know how to do this, just delete those lines.
Templates
For tapes with screws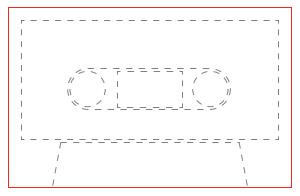 Download template
For tapes without screws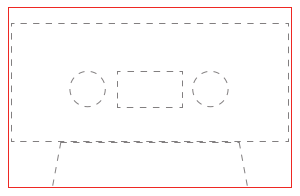 Download template
Prices
The price for UV printing is 140RUR per tape (two sides).